Cooperation Agreement With Azerbaijan KXLA Co.
Time:2017-09-25 Hits:725
We, Dalian Pan-Bohai Sea Energy Trading Center signed the cooperation agreement with Azerbaijan KXLA Global International Logistics and Trading Co., LTd, to authorize KXLA as our representative in Azerbaijan. KXLA Co has full authority in implementation and promotion of business and office in Azerbaijan (and Eurasia Region) and related matters.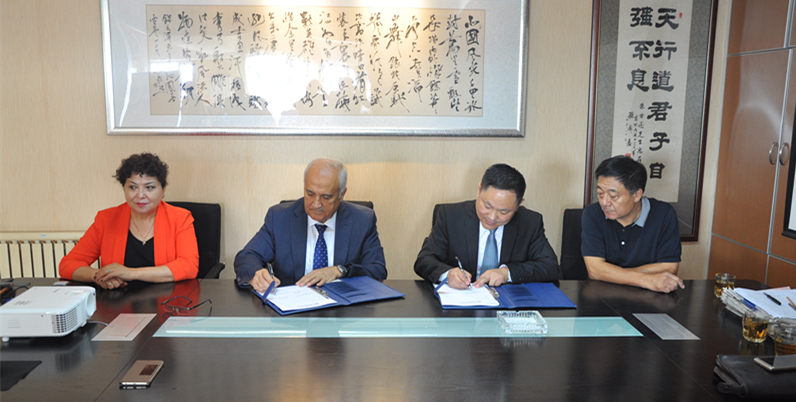 Azerbaijan locates at the intersection of Eastern Europe and Western Asia, is the key bridge to the Asia-Europe continent. The government of Azerbaijan emphasis on oil industry development, and with the successful development promoted of Caspian oil&gas, the economic and social of Azerbaijan has been developed rapidly. Both sides will be in accordance with the national "ONE BELT ONE ROAD" guidelines and policy, follow the principle of positive enterprising, common development, mutual benefit and win-win. Cooperated Partners will establish the new Eurasia energy trading pattern to promote the development of the energy industry, accelerate push RMB settlement, finally, realize the energy products pricing mechanism with Chinese market factors.